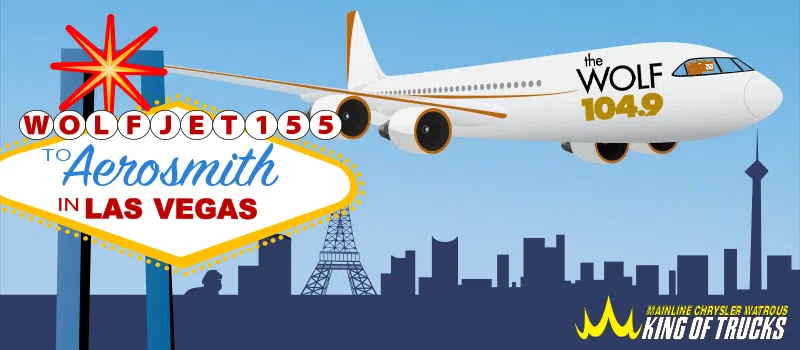 WOLF Jet 155 to Aerosmith in Las Vegas
fueled by Manitou Mainline Chrysler in Watrous
The WOLF Jet is fueled and ready to take off to Sin City. Five days on the strip, tickets to Aerosmith at the Park Theatre and 500 bucks to blow!
Here's how it works:
Listen for the WOLF Jet flying out of Regina three times each day.
Be caller number 10 at 306-936-WOLF(9653) and your qualified!
Listen NOW for seat on the WOLF JET! Winner will be announced Monday October 29th with Chad and Ballsy.
MUST BE 21 YEARS OF AGE AND HAVE A VALID PASSPORT TO QUALIFY